Token2 programmable tokens are a "drop-in" replacement of OTP mobile apps (such as Google Authenticator or similar). They can be used with authentication backends requiring TOTP tokens and are compatible with services generating the seed at the server side (and not allowing to import seeds), such as Google, Facebook, VKontakte, Dropbox, GitHub, Kickstarter, Microsoft, TeamViewer, and others.
Burner apps
---
Special Android or Windows applications (i.e. Token2 Burner app) should be used to "burn" the secret hash seeds. The apps require an NFC module to operate.
This table below provides a list of the available burner applications for different models of Token2 programmable tokens
Application
Models
Features
Download
Token2 NFC burner for miniOTP-1
miniOTP-1

Reseeding
Changing time offset (30/60sec.)

Google Play
Token2 NFC burner 2
miniOTP-2, miniOTP-3, OTPC-P1, C300, C301

Reseeding
Time Sync



Google Play
Token2 NFC burner for Windows 0.0.1.beta
miniOTP-2, miniOTP-3, OTPC-P1, C300, C301

Reseeding
Time Sync



Windows NFC Burner
Windows application will require an external USB NFC reader or a built-in NFC module (existing on some models of modern laptops). So far the application has only been tested under Windows 10 and Windows 8 64 bit.
Some devices (including ACR122 USB module) may have issues with NFC link stability, so please be patient when performing these operations. Read this
article
explaining the NFC link stability issues
---
TOTP Toolset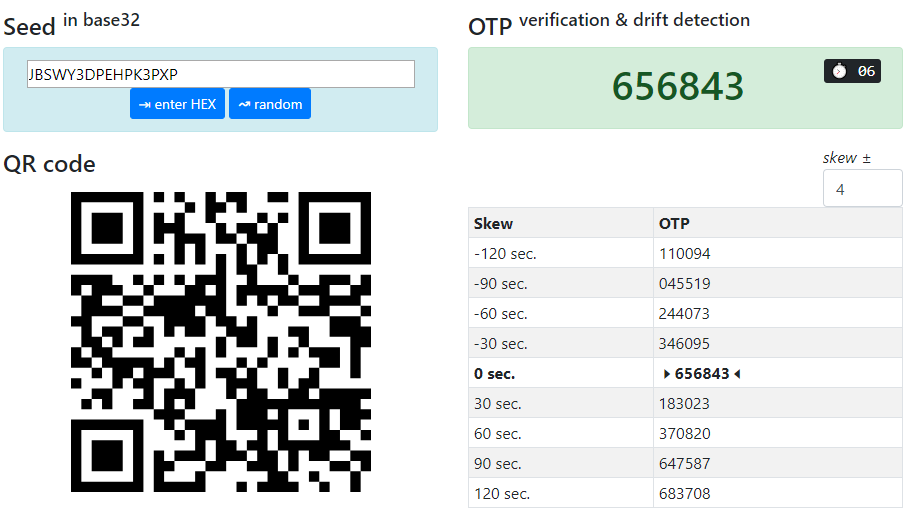 This open-source toolset can be used to emulate a hardware token and as to perform OTP verification and drift detection. It can also be used to generate random seeds for programmable tokens and record generated data as CSV file for Azure MFA as described here.
The source code of Token2 TOTP Toolset is available under our GitHub repository. You can also use the hosted version.
---
Inventory apps
Once the tokens are delivered, customers should request the secret keys by filling the request form. The serial numbers of the tokens are required to be entered. For tokens where the serial numbers are presented in barcode or QR code format, you can use the apps to avoid entering the serial numbers manually:

TOKEN2 Serial number reader (Android)

QRude Scanner (iOS - third party)